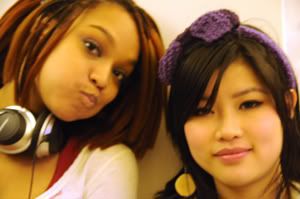 Puffer Fish?
Woah, it's been a while since our last post. Been overrun with family emergencies and exams. We're back and going to get things back into gear!
For our
introduction post
, we actually did a quick photoshoot in my kitchen with my friend
Annie
for the photos. Twas a blast, even though the lighting was atrocious (mmm mustard coloured kitchen...), and of course, we have outtakes!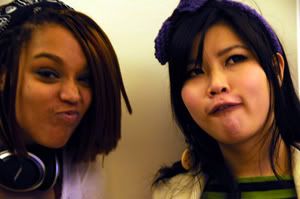 Silly faces, we make them.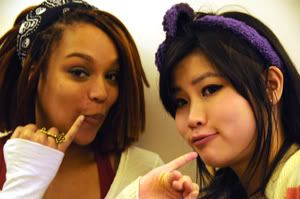 Channeling Doctor Evil and Mini-me.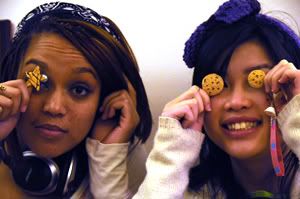 Cookie glasses!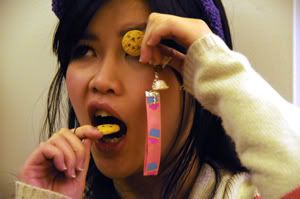 Multi-purpose, monocle AND food~
Angie's moustache.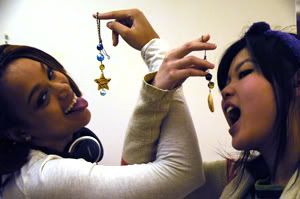 And of course, OM NOM NOM.
And that was a look into the craziness that is cafeASTA behind the scenes. LOLOLOL